cPanel is a hosting control panel that is web-based. It allows you to manage your web hosting easily from a single web page. The software was first re
cPanel is a hosting control panel that is web-based. It allows you to manage your web hosting easily from a single web page. The software was first released in 1996 and since then has gained a reputation for reliability and security. cPanel is by far the most popular admin server interface.
You can manage many single websites and other services from one cPanel. It has many tools that both an IT expert and a newbie can use to administer the hosting of their websites and other hosting products. The vast majority of web hosting businesses already have cPanel hosting included in the standard package.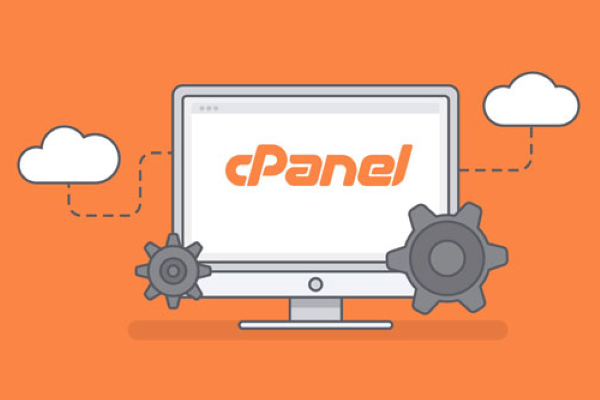 This article dives into the pros and cons of cPanel and shows you how to use it effectively.
The Benefits of cPanel
You will be surprised by how user-friendly the interface of cPanel is. If you would want to set up your blog, eCommerce, or another website, cPanel is there to assist you in doing so with ease and grace.
1. All Hosting Products at Your Fingertips
cPanel allows you to do all the administrative tasks, including creating, managing, and upgrading a website. cPanel offers a way to manage directories, emails, error pages, database, backup copies of the site, and shopping cart if you are using eCommerce. It allows you to control the disk space of your web hosting and set up spam filters for your site.
2. Abundant Information
cPanel is equally beneficial to the newcomer in web hosting and the webmaster with years of experience. It's easy to use, but you do not have to figure it all out yourself. Information is abundant online to help you find your way around in terms of what you would like to do in cPanel. Guides and tutorials are plentiful.
3. Reliability and Stability
cPanel has a reputation for being dependable and stable. It has been on the market for many years. Experience shows it offers a solid foundation for any website. It has a vast user base of satisfied customers.
4. A Wealth of Apps and Tools
cPanel web hosting allows integration with many third-party apps included in the hosting bundle the web hosting provider offers to you. These programs are ready to use.
An example can be a spam filter that automatically detects all potential spam on your blog or in the mailbox.
All integrations and features of the cPanel come with a build-in antivirus filter that prevents attacks from unwanted malware.
5. Easy to Use
It might not be the most technologically advanced web hosting control panel, but it is the easiest to use for sure. It makes your life easier by adding a set of tools that makes managing a website a cup of tea.
6. Easily Configured
A big pro of cPanel is that it is configured with ease. The installation process is a breeze. More than that, many hosting packages come with cPanel already built-in, so you do not have to bother at all.
7. Affordable
cPanel also offers the most affordable packages out there. And the fact that it is user-friendly and straightforward saves you a lot of time. Everyone knows time is money.
8. Reliable Support
cPanel offers very reliable help if you're in a situation you cannot handle on your own. It also has a system that detects errors and automatically restarts and refreshes the service.
Limitations
Like with most things in life, there are some downsides too. Let's examine the majority of recorded letdowns here:
Authorized Access to Files
cPanel does not allow any users to access any file. It requests consent. If you are a cPanel user, you will need to gain permission to access all files. This can be time-consuming and can make some files less responsive. This issue is fixable if you configure a standard password for all files and set them to shell access.
It is an Easy Target
It's surprising that such a powerful tool with a long history would lack the necessary layers of security, but it does. cPanel relies on the protection of the server whose hosting it is managing. This has led to hackers making their way in through third parties. There are solutions to this, such as installing VPN software to protect you from threats.
Pricey license
In terms of the license, this control panel is the priciest among its competitors. However, if you are only managing one website, the web hosting provider will lend you their license, which solves the problem for you.
CONCLUSION
This outnumbers the drawbacks by far. It is a provably reliable, easy-to-use solution for most people.